idiliq | satisfied or refunded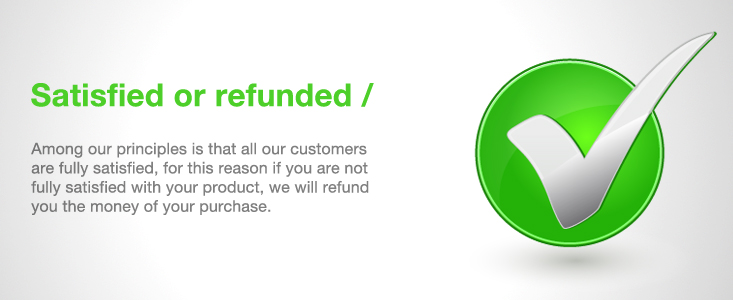 Idiliq philosophy is quality and customer satisfaction.

For this reason we sell only original products, from leading brands and designers in the world, and we offer a professional service from our online shop, in all phases of your purchase, from the preparation of your order, payment, delivery and after sales service.

But there is always the possibility that the customer, once you receive your order, is not fully satisfied, or any of the products has been damaged in the process of transportation.

Therefore, the customer has a period of 7 days for a refund. During this period, the client is responsible for its return without causing damage or partial or total loss of the product.

Returns must be made in the original packaging and without any use or assembled. At the time of receiving the goods and after being proven, shall be the payment of the amount corresponding to the returned products, always through the form of payment used to make the payment, in a term not exceeding 30 days.

For any return that does not have as cause malfunction or error attributable to idiliq or to the agency of transportation, the costs of postage for the return of your order shall be borne by the customer.