idiliq | Promotion Promo 5%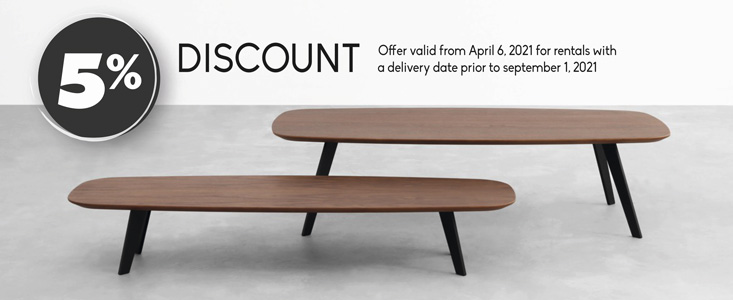 Offer valid April 6, 2021 on rentals for events/fairs with a delivery date before September 1, 2021.
The costs of nighttime and transport will be applied on an individual basis.
Promotion cumulative to other current ones.
Promotion can be combined with other discounts as long as they do not exceed 35% in total.