idiliq | Promotion Promo 5%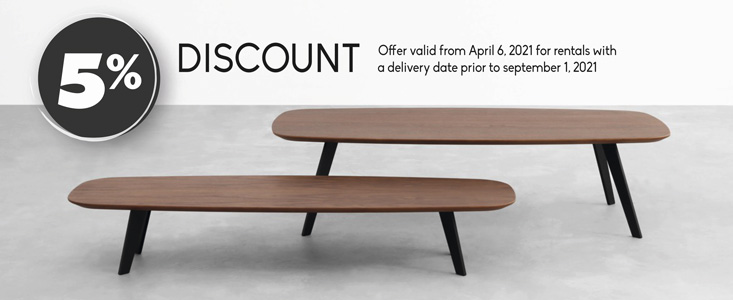 Offer valid from March 13, 2020 for events/fairs whose delivery date is before January 1, 2021.
The costs of nighttime and transport will be applied on an individual basis.
The additional 5% discount will be added to our usual conditions as long as they do not exceed 35% discount.
Promotion cannot be combined with any other in force.